---
Chianti Classico DOCG GRAN SELEZIONE "Il Torriano"
GRAPE: Varieties Sangiovese 100% Grapes, selected from a single vineyard of 1,5 hectares Altitude 310 meters above sea level.
SOIL: Alberese Limestone, Galestro(Schist) and Macigno del Chianti(Sandstone
Awards
James Suckling
2015: 94 points
2016: 92 points
2018: 93 points
Wine Spectator
2016: 96 points
Tech Sheet
---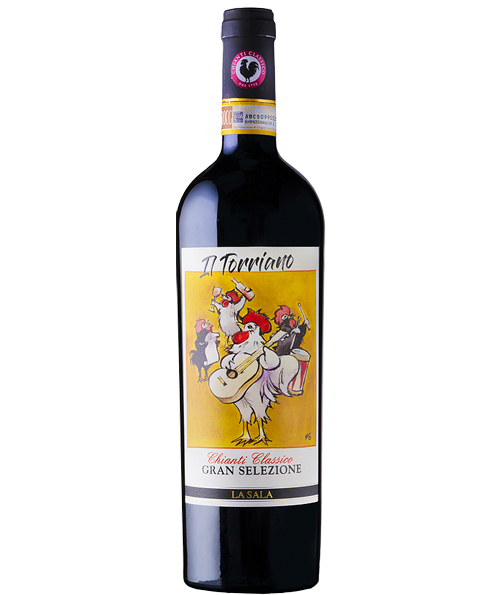 Training System Spurred cordon system, 5.000 plants per hectare.
Yields Per Hectare 40 Q.ls / 28 Hl
Harvest Middle October 2015
Vinification Handpicked grapes. Use of indigenous yeast for the fermentation which last for two weeks. The maceration last for three weeks in a controlled temperature vessel, at 25°C max.
Ageing 36 months in a single barrel, 39hl french oak. Bottle Ageing A minimum of 6 months.
Tasting Notes This wine is showing a bright and deep ruby colour. The finesse and complexity of the flavours are very welcoming, with a rich bouquet of primary flavours, like ripe sour cherry, forest fruits, bergamot zest and blackberry jam. The entrance on the palate is very intense and delicate at the same time, the ripe tannins fulfill your mouth in a gentle way. The end is very long and savoury.
Food Pairings This Gran Selezione is great with red meat, but the very best pairing would be with game dishes, especially venison and lamb.
From the same winery