---
Falanghina dei Campi Flegrei "SETTEVULCANI"
GRAPE: 100% Falanghina
CITY: Pozzuoli – Naples
SOIL: Predominantly volcanic, with clay and limestone intrusions. Campi Flegrei is the biggest underground volcano in the world
COLOR: Sunlight yellow with green reflections
NOSE: Predominance of flint with notes of orange blossom and wild Mediterranean flowers which evolve into more fruity notes with a very discreet trace of eucalyptus
TASTE: The first impact is its freshness sustained by its acidity which underlines its structure. A considerable minerality backs the predominant notes of citrus. There is a pleasant aromatic persistence with a light after-taste of almond and nuts. When aged the minerality becomes predominant.
Tech Sheet
---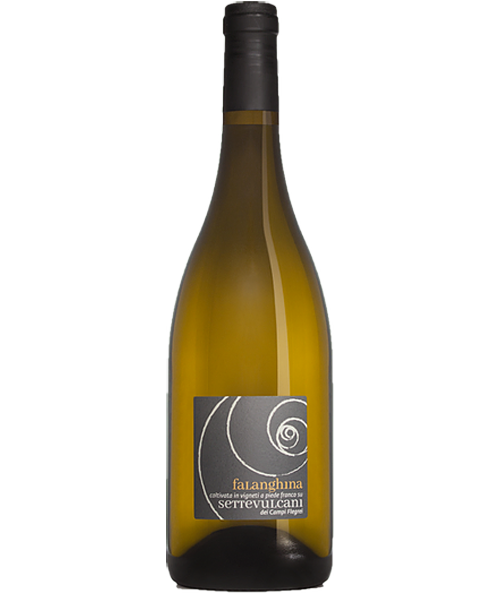 This Falanghina is called "Sette Vulcani", literally "Seven Volcanos" because the vineyard lies on the Campi Flegrei which is an immense underground "caldera" (volcanic crater) with several volcanos emerging. In this volcanic soil the "fillossera" (the terrible insect that devastated all the European viticulture in the 1700), dies suffocated, therefore the Falanghina is still cultivated on its own root stock as it was since the Romans started planting this vine in the area over 2,000 years ago.
This contributes to the very unique flavors and tasting profile. "A new wine of ancient origins"!!!
Its freshness and briny nature make it ideal with a fatty fish like salmon. Its sustained acidity leaves one's mouth clean and fresh. Ideal with garlic-based dishes, sea food and grilled fish. This Falanghina is also ideal as aperitif with fried starters.
From the same winery