---
Possa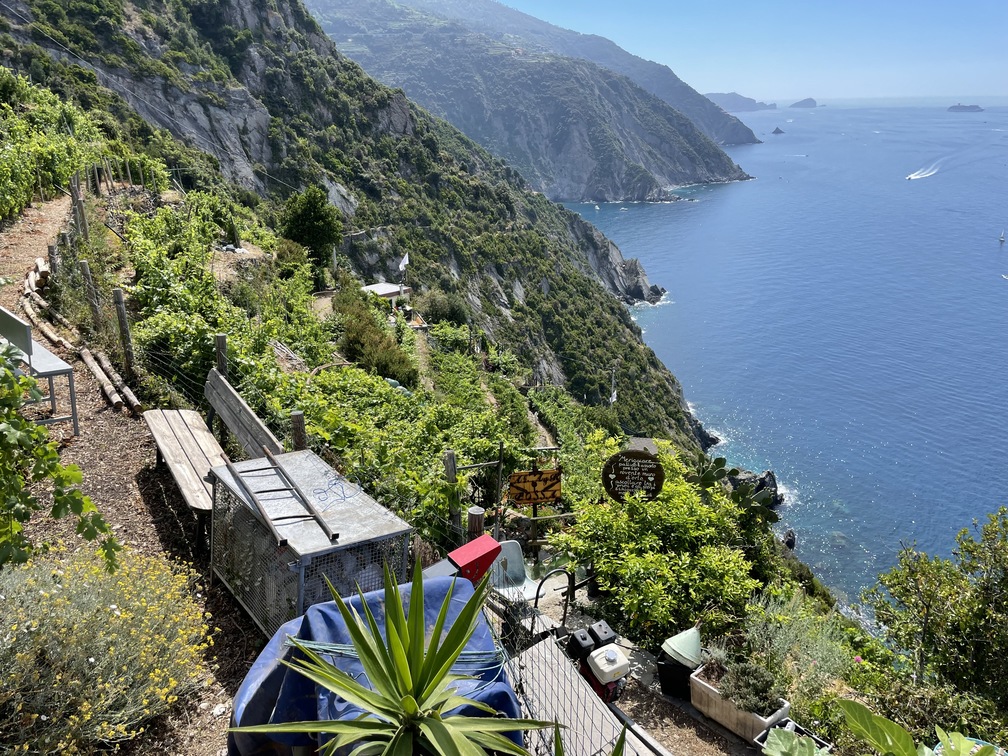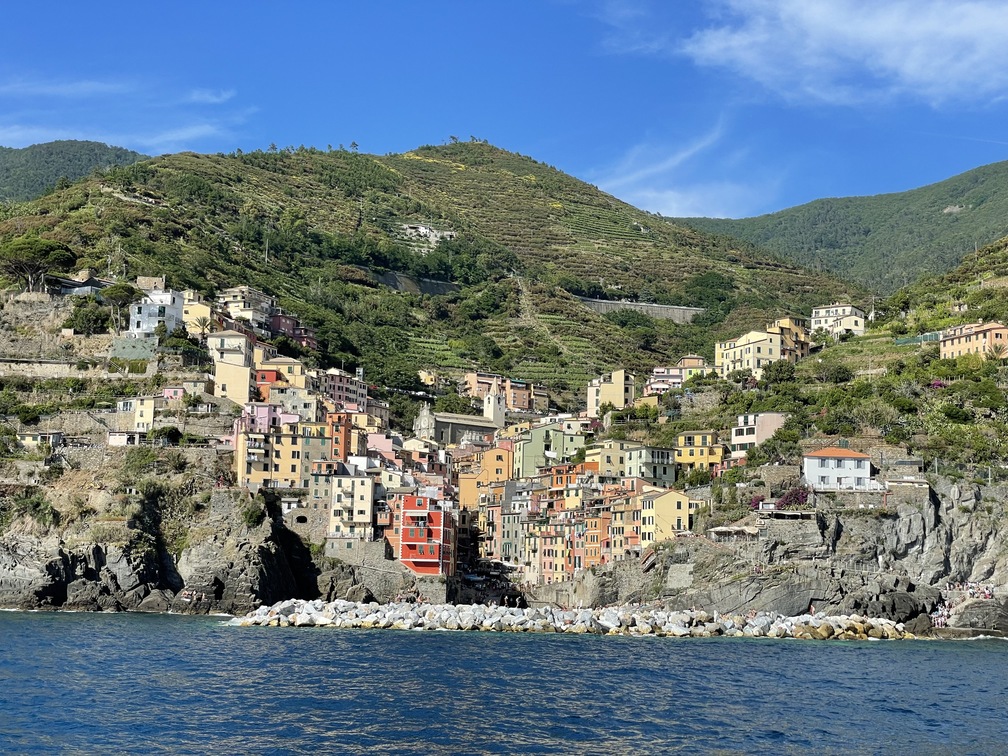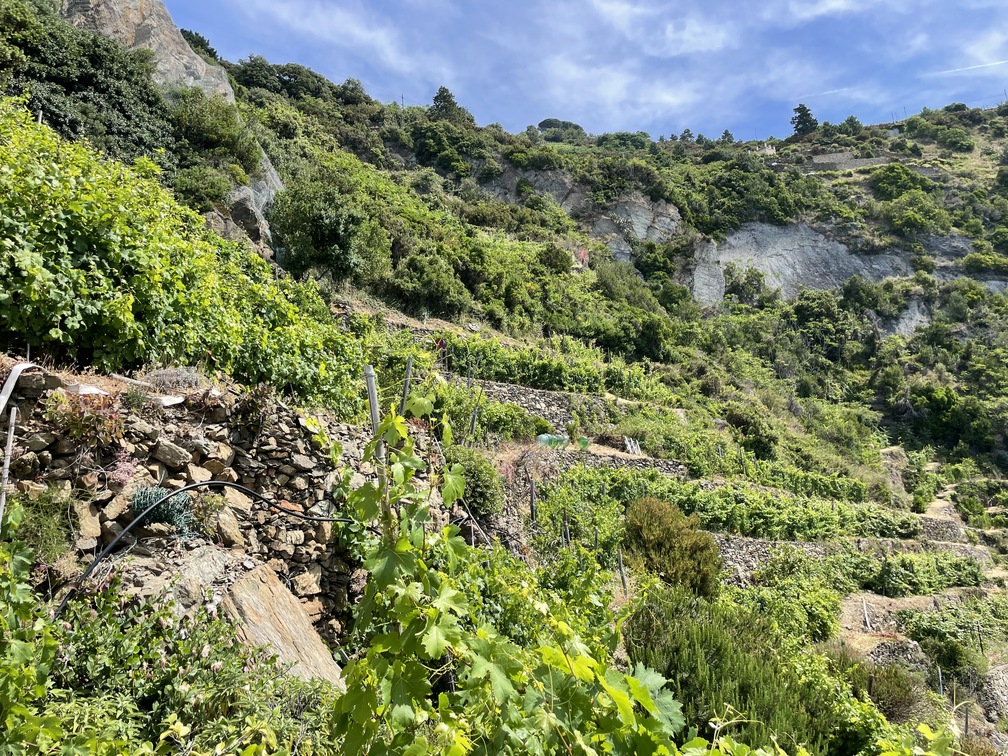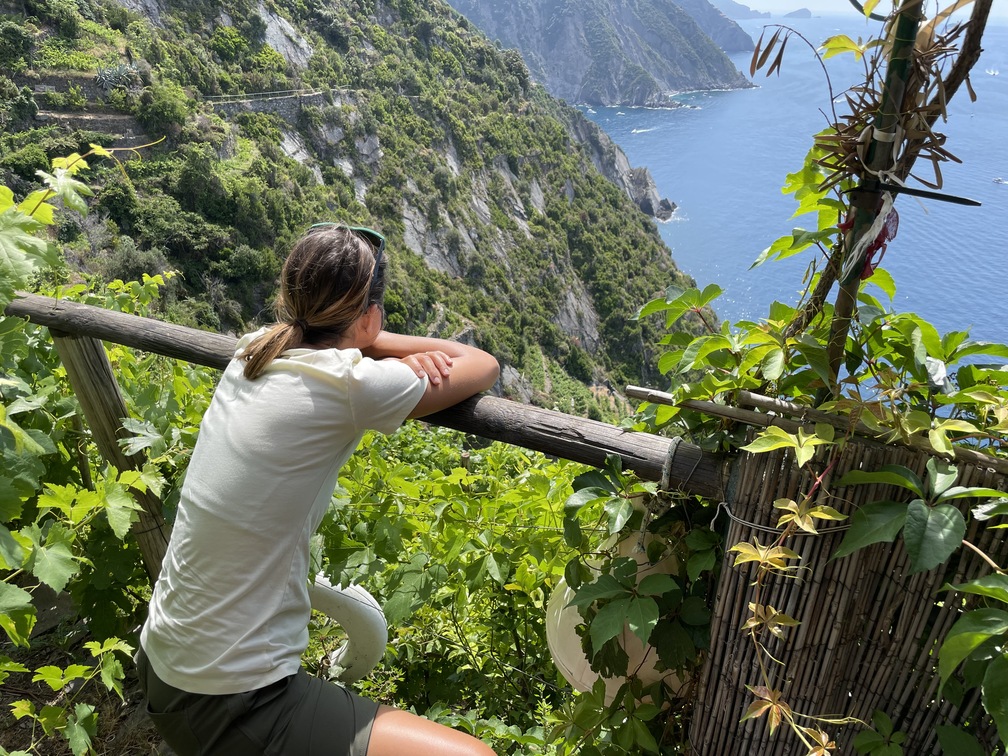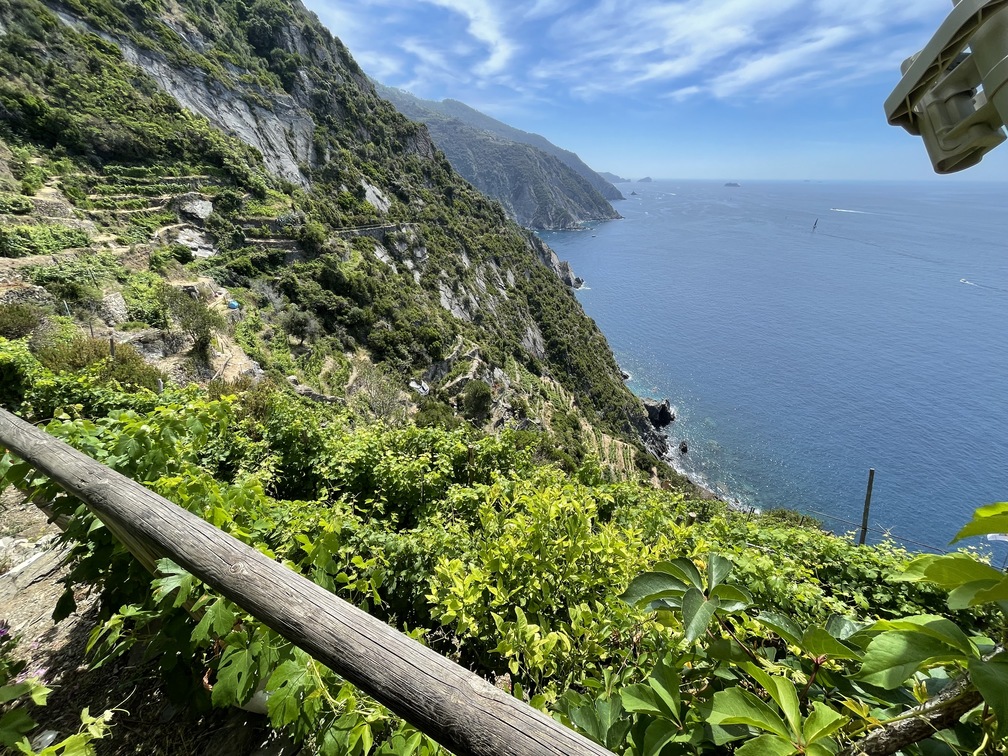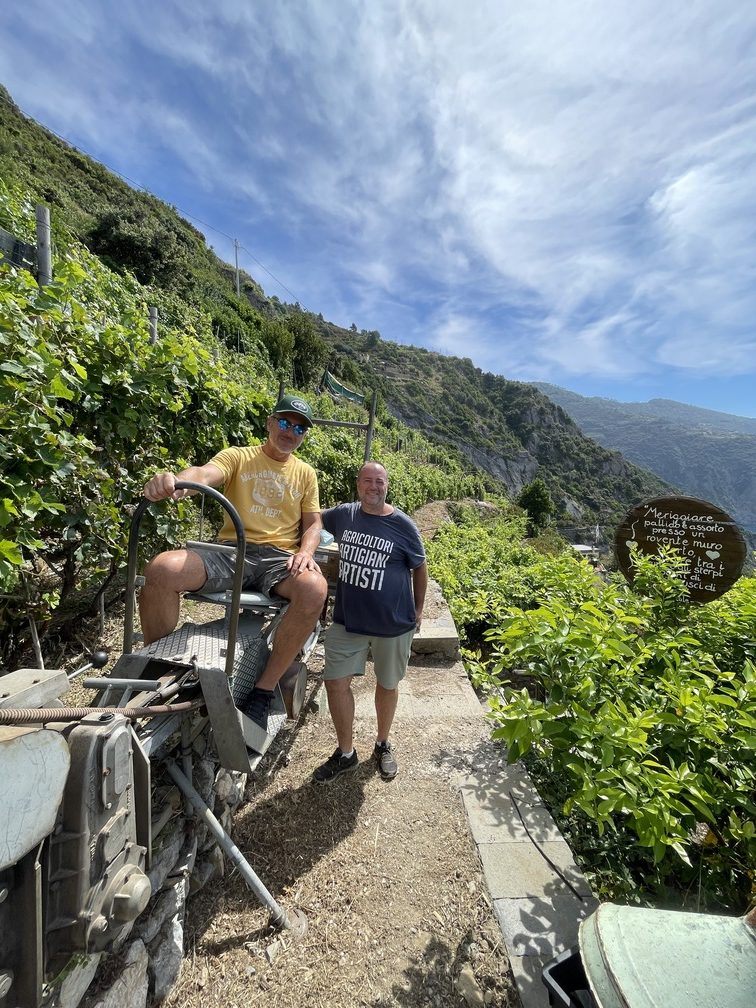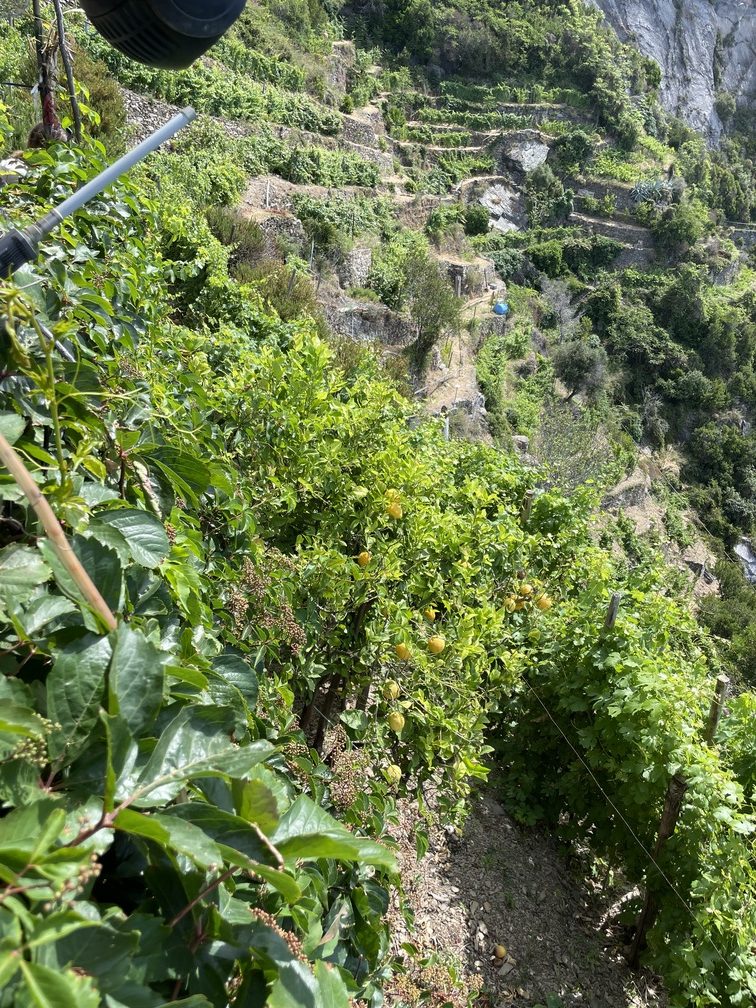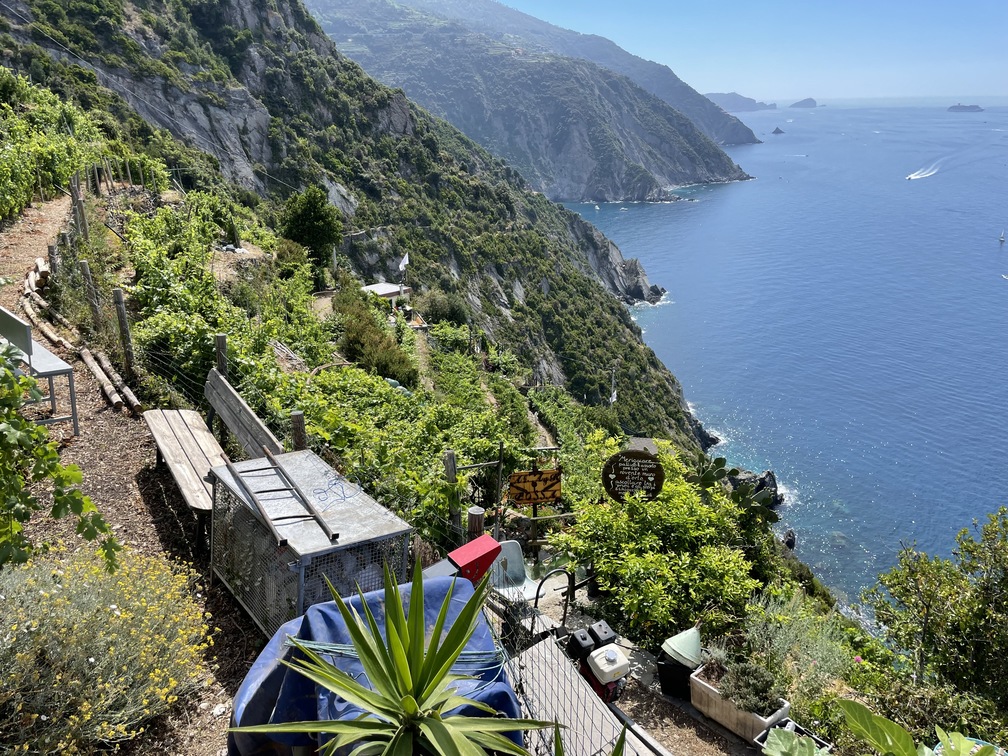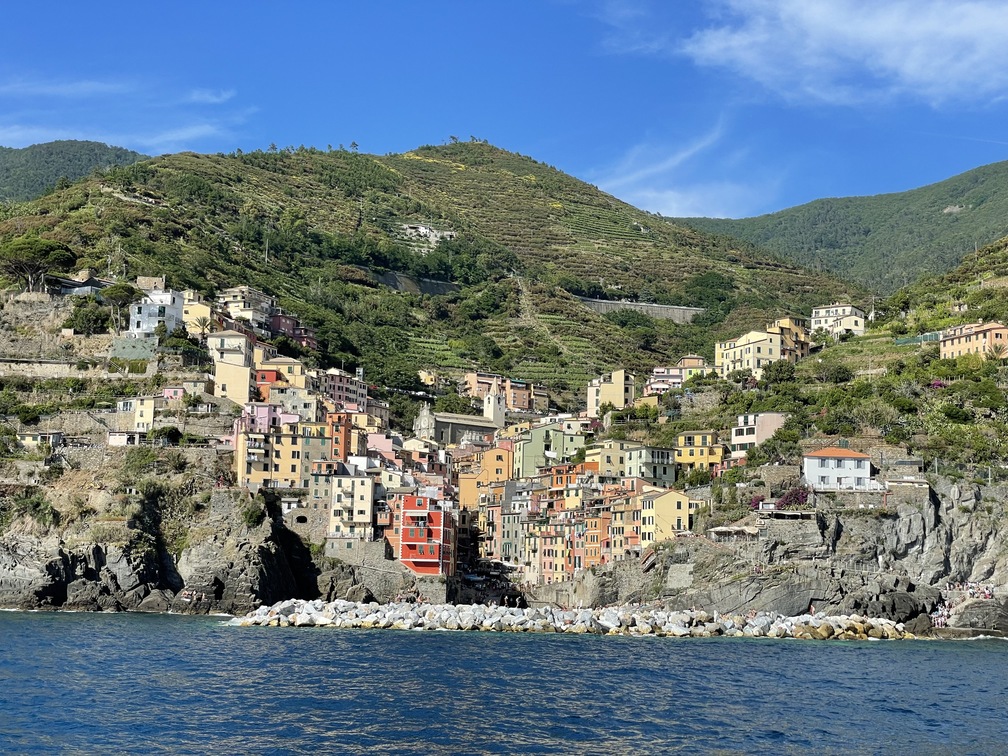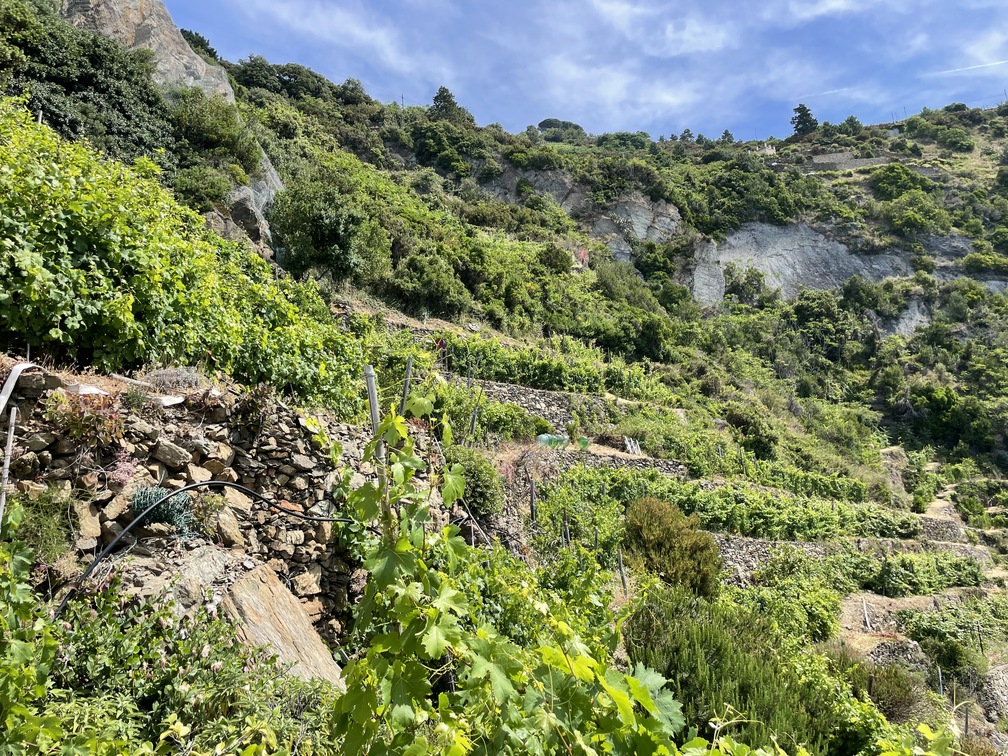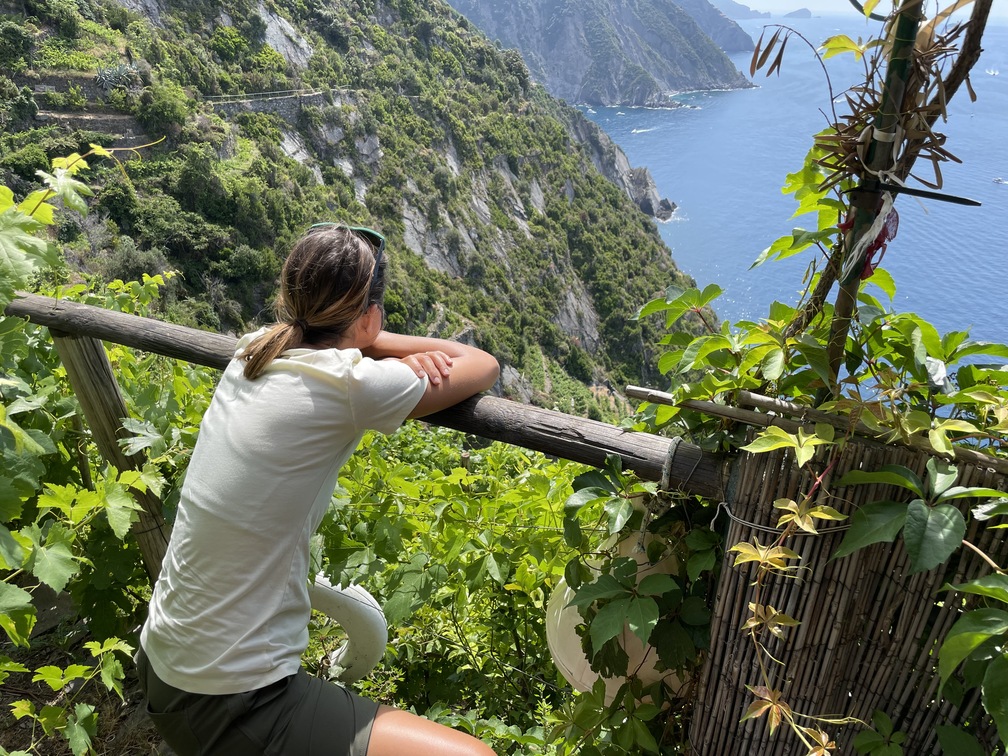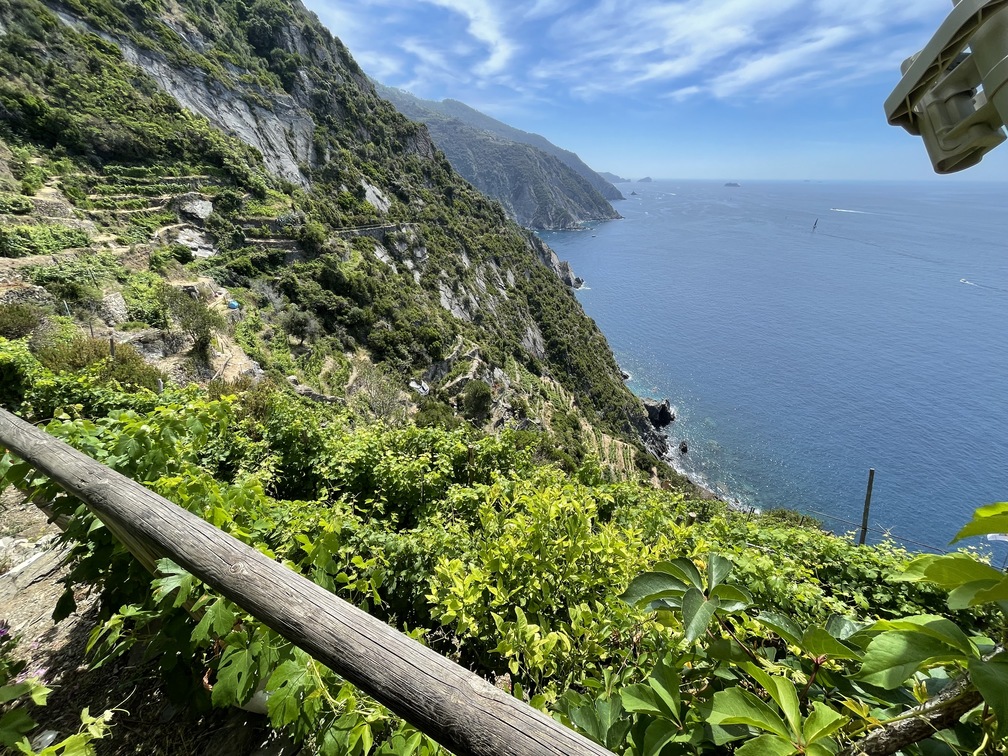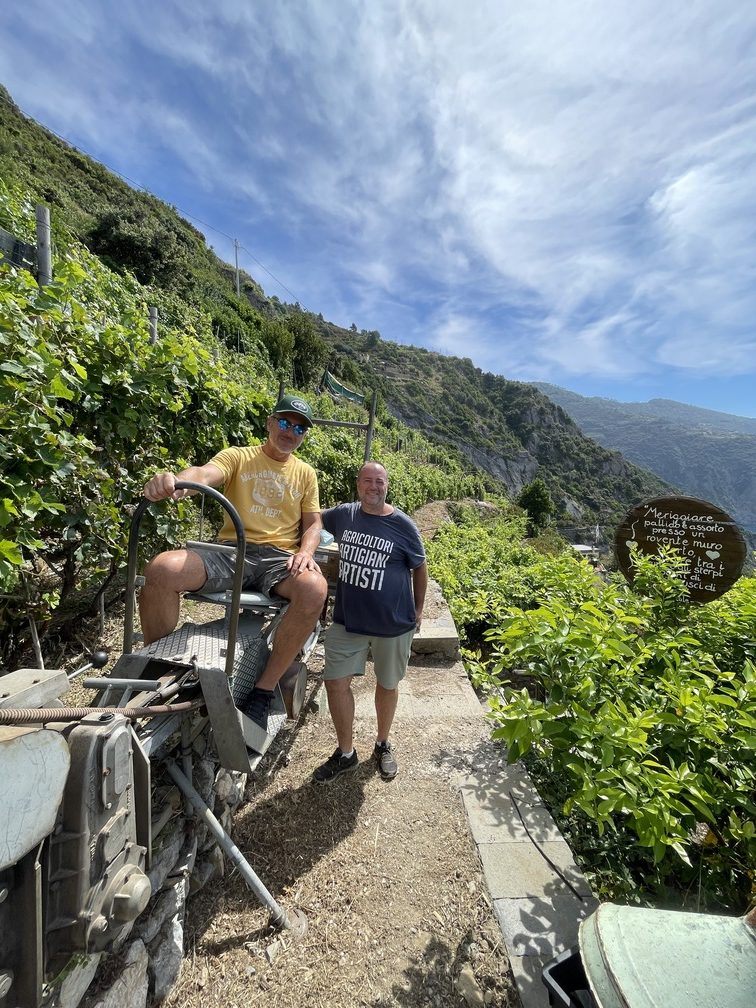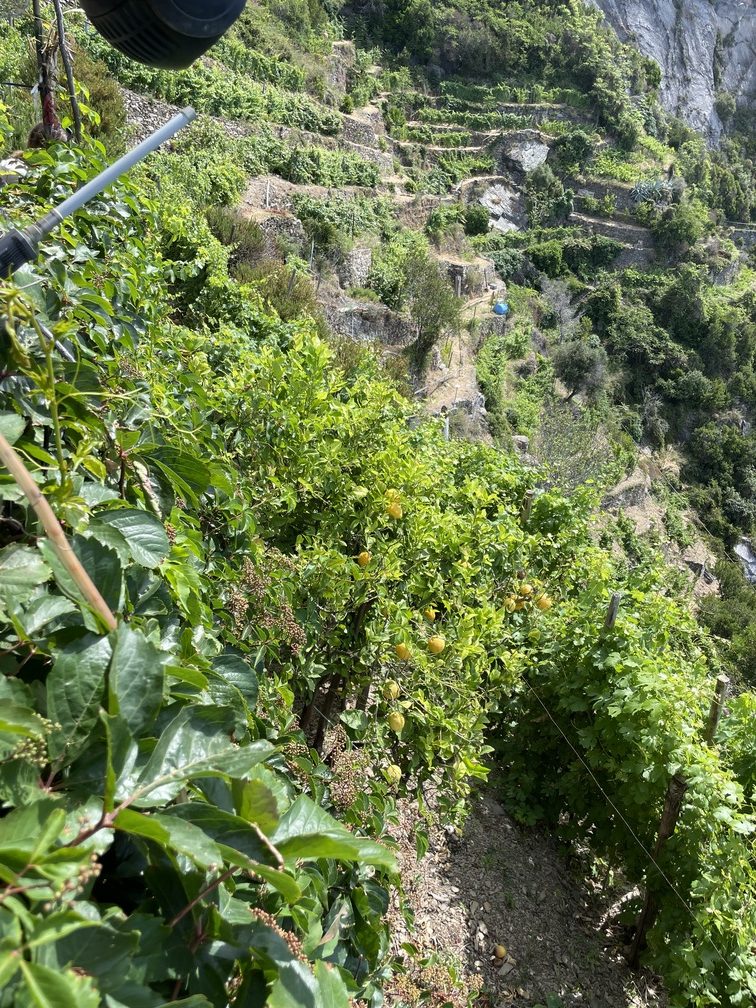 HEROIC VITICULTURE
We are in Riomaggiore, on the coast that looks to Portovenere and Palmaria Island. A wonderful place, where time seems stood still.
Crossing the entrance of the vineyards, where there is a yellow sign with the written "Azienda Agricola Possa", we entered in a bucolic landscape. Sounds of the nature are blended with the sound of the waves against the cliff; the mediterranean scrubs aromas are well mixed with the scents of the citrus trees and the incense plant. This place is more than a vineyard is an open air laboratory, where Heydi spends his days creating, studying and experimenting with great passion and tenacity. At the entrance the old traditional working tools (as shears, sickles, etc.), painted in bright colours, are showed to all the visitors.
Among the many projects of Heydi there is one very interesting: to create a route in stages through his vineyards. Every stops is represented by a piece of oak barrel decorated with a poem. From "Meriggiare pallido e assorto" of the poet Eugenio Montale to "San Martino" of the poet Carducci, His desire to combine poetry, art and agriculture is taking shape.
Before the arrival of Heydi, this area was abandoned. He decided to clean the fields and to restore the old vineyards and to plant new ones. In few years he transformed is favourite hobby in his main job. "I risked it, but now I am proud of what I built and what I will do". From few bottles to 20.000 bottles per year and 12 different labels (2 more to arrive). The idea is that of keeping to recover native vineyards and to produce natural wines that tell the territory and who is taking care of it.
In Heydi's words:
"One day Elio Altare (one of the most renowned Italian wine producers, ed), my mentor, told me: – now I'll tell you the secret of making good wine: cleanliness. – That's all? Well yes. Without cleaning in the vineyard and in the cellar the wine cannot achieve great qualitative results".
White wine