---
Frizzante KEG
GRAPE: 85% Glera, 15% other varietals (Pinot Grigio, Trebbiano, Durello)
CITY: Treviso
SOIL: Limestone – Clay
FORMAT: 20 Liters disposable Key Kegs (Diameter: 24 cm – Height: 57 cm)
PAKING: 40 Kegs on a pallet
COLOR: Straw-yellow with green highlights
PERLAGE: Intense, with thin elegant bubbles
NOSE: fruity and floral with a pleasant buttery perfume
TASTE: Dry, medium bodied, good acidity and well balanced
Tech Sheet
---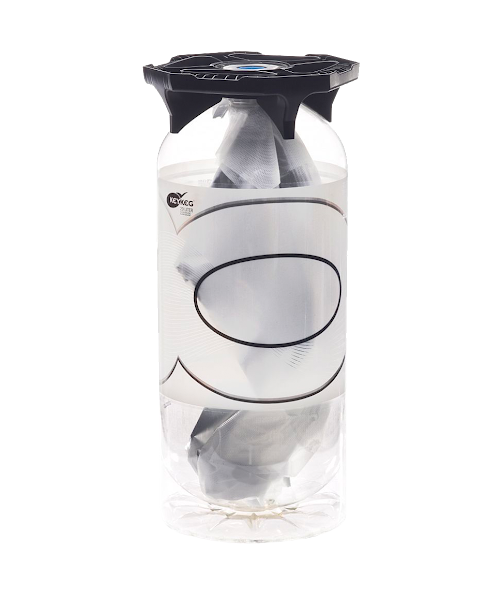 After the harvest the grapes are de-stemmed, soft pressed and fermented
in stainless steel temperature-controlled tanks.
At this point the Wine is kept refrigerated (about 39° F.) in big steel tanks until it is the time to do the
secondary fermentation that makes it Sparkling.
To do that, a portion of the wine is transferred into special steel vats where sugar and selected yeast
are added to start the secondary fermentation.
After 15/20 days the wine becomes sparkling and it is ready to be bottled.
This wine is a good companion to appetizer, poultry, seafood and cheese. Best served chilled, 50° F.
From the same winery