---
LANGHE NASCETTA DOC "ALBORI"
GRAPE: 100% Nascetta
CITY: Serralunga d'Alba
SOIL: Clay – Limestone
COLOR: Straw-yellow with greenish highlights
NOSE: Delicately scented with flower and fruit aromas
TASTE: Dry, crisp and well balanced it recalls fresh fruit and flowers with good minerality and long finish
Tech Sheet
---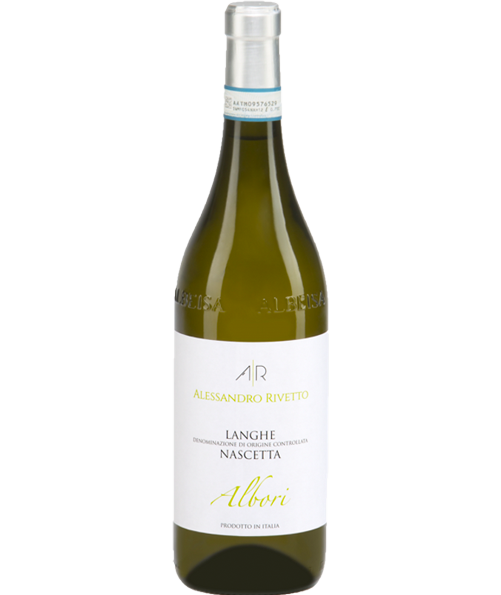 Although widespread in all Alba county back in 1883, Nascetta sees its "rebirth" in the town of Novello thanks to the producer Elvio Cogno, that with the help of the University of Turin, reintroduced this unique variety in the Langhe area of Piedmont at the end of 1990s. Today Nascetta can be considered the only indigenous white variety of the Langhe/Barolo area.
Cogno was the first to produce and promote this wine as 100% Nascetta.
Since then, several wineries decided to produce this wine and we can identify two schools or styles:
1) modern: long fermentation on the skins, deeper color (French style) and 15% of Sauvignon Blanc to enhance aromas (blending is allowed by the law up to 15% max).
2) traditional: 100% Nascetta grape, traditional temperature controlled fermentation, one year in the bottle before the release.
The result is a "vintage driven" and "terroir driven" wine, acidity and minerality are more delicate and more durable in the years.
Every vintage is slightly different from the others because the wine has soul.
Examples of traditional Nascetta are: Cogno, Alessandro Rivetto, Capra, Le Strette, La Tribulera.