---
Montepulciano d'Abruzzo DOC"PIANE DI MAGGIO"
GRAPE: 100% Montepulciano
CITY: Caldari di Ortona (Chieti)
SOIL: Clay, Sand, Iron
COLOR: Deep purple-red with violet highlights
NOSE: Refined and complex, it shows blueberry, black licorice and fresh violet flowers
TASTE: Medium to Full-bodied and soft, with good tannins, nice acidity and a long finish.
Tech Sheet
---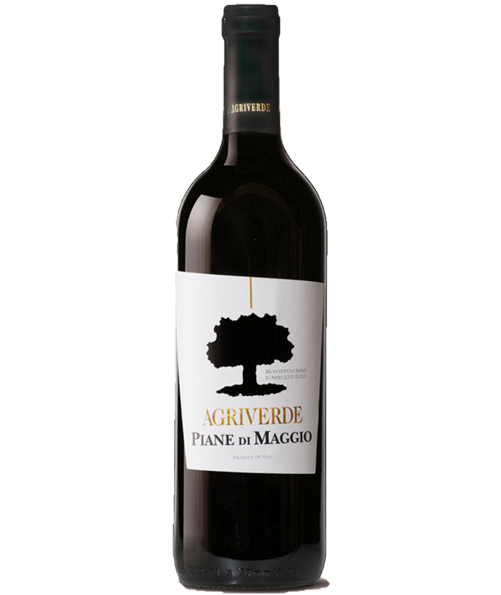 Camillo di Carlo founded Agriverde winery in 1830. Two centuries have passed since then and the property has expanded to become an organic farming business, now run by Giannicola Di Carlo.
AGRIVERDE mission is to produce superior wines preserving what we inherited from Nature, in order to hand it down to future generations.
AGRIVERDE philosophy is centered on the respect of Nature and Man himself, that is why the property is all organic farming and biodynamic.
The tree in the center is the symbol of our commitment and it is transparent like us because there is nothing to hide at Agriverde!!!
The Piane di Maggio line is the entry level of Agriverde production, to offer a product that is at the same time affordable and friendly on the palate.
From the same winery