---
Primitivo Salento IGT ROSATO
GRAPE: 100% Primitivo
CITY: The Primitivo grapes are carefully selected from low-yielding vineyards in the Province of Taranto, in southern Puglia
SOIL: Clay, calcareus
COLOR: An elegant pink with tones of seashells and peonies
NOSE: Scents and flavors of strawberries, Passion Fruit, watermelon and orange blossom
TASTE: The palate is full, fresh and crisp, with good acidity and a lingering sensation of citrus fruit and minerals. The finish is long and clean.
Tech Sheet
---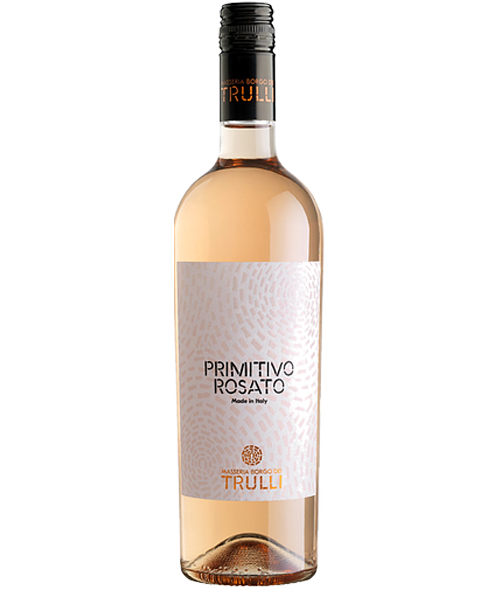 PLANT TRAINING AND DENSITY
The vines are trained in the Guyot system. Plant density is around 5.000 plants per hectare with an average yield of 2.3 kg per plant. The plants are an average of 15 to 25 years old.
HARVEST
Careful manual harvest in late August.
VINIFICATION:
The grapes are de-stemmed and delicately crushed, chilled to 10°C and left to macerate on their skins for approximately 8 hours, giving the must a pink hue. The must is then run off its skins, placed in stainless steel fermentation tanks and then left to rest for 36 hours. Fermentation is carried out using selected yeasts at a controlled temperature of 14-16°C and lasts approximately 10 days.
The wine is left on its lees in stainless steel tanks for three months in order to maximise extraction of complex aromas..
ALCOHOL:
12,5 %
Enjoy it by itself as an aperitif or with fish, seafood or poultry.