---
VALPOLICELLA SUPERIORE RIPASSO DOC
GRAPE: 60-70% Corvina, 20-30% Rondinella, 5-10% Molinara
CITY: Negrar
SOIL: Clay, limestone with a layer of stones under the first 3 feet
COLOR: Deep ruby-red with violet highlights
NOSE: Elegant and complex, it shows ripe berry and flowers
TASTE: Full-bodied and soft, with lovely velvety tannins and a long finish
Tech Sheet
---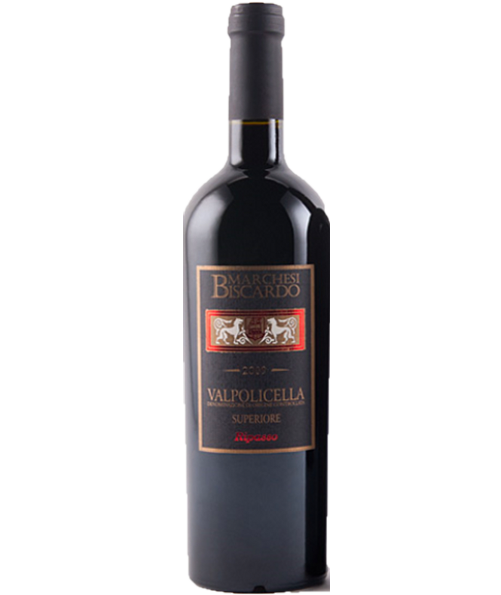 SUPERIORE: for a Valpolicella means minimum 12,5% alcoholic content and 14 months of aging.
RIPASSO: it is a very old and traditional process used to give to the Valpolicella wine richness and body. After the Valpolicella is fermented in the usual way, it is placed in barrels containing the skins of the AMARONE, a concentrated wine made using semi-dried grapes. This process, at Marchesi Biscardo last from 2 to 3 weeks, adds color, tannins, and complex flavors.
The Meaning of the word RIPASSO in fact means RE-PASS or PASSED TWICE, just because the wine passes over the skins and the leases of the bigger and more complex brother called AMARONE. The legend says that this technique has been developed in the middle age by the poor farmers that could not afford to buy the big and expensive Amarone Wine, therefore they were stealing the skins of the Amarone from the land owners to mix them with their little and lousy wines and obtain something close to what the aristocracy was drinking !!!
A perfect complement to highly seasoned first courses as well as roasted meat or steak.
Best served at 60°-64° F.
From the same winery