---
Verdicchio dei castelli di Jesi DOCG "SAN MICHELE"
GRAPE: 100% Verdicchio
CITY: Cupramontana
COLOR: Deep yellow with greenish highlights
NOSE: Very intense almost ethereal. It shows tropical fruits and spices as Mango, Pineapple, fennel seeds and liquorices
TASTE: Full bodied, soft and well balanced. This wine impresses with its elegant power and a never ending finish.
Tech Sheet
---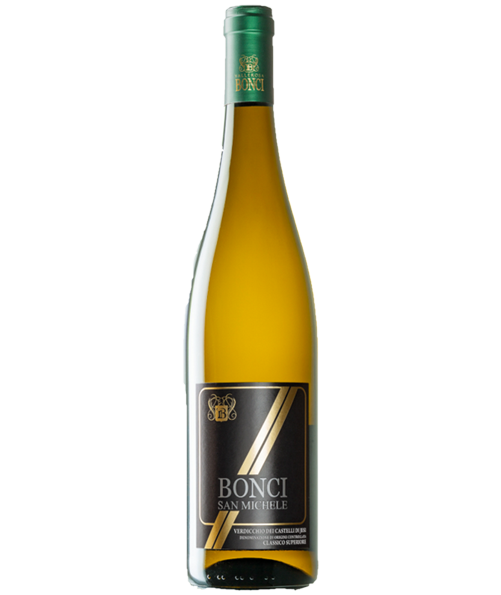 Verdicchio is the name of the grape variety and it is grown only in Marche Region. There are two different appellations for Verdicchio: "Castelli di Jesi" and "Matelica". The first one close to the coast on the Adriatic Sea, while the second is more in land. Thanks to the location the Verdicchio dei Castelli di Jesi gets many influences from the sea and develops a characteristic mineral taste. San Michele is considered by many experts to be traditionally the most suited vineyard for the production of the finest Verdicchio dei Castelli di Jesi.
No oak aging nor malolactic.
From the same winery