---
Irpinia Greco DOC Spumante BRUT
GRAPE: 100% Greco
CITY: Montefusco, Avellino
SOIL: Clay and limestone. South West exposure 1,150 to 1,650 feet above sea level
COLOR: Straw-yellow with green highlights
PERLAGE: Intense, with thin elegant bubbles
NOSE: Fruity and floral with a pleasant yeasty perfume
TASTE: Dry, medium bodied, good acidity, well balanced.
Tech Sheet
---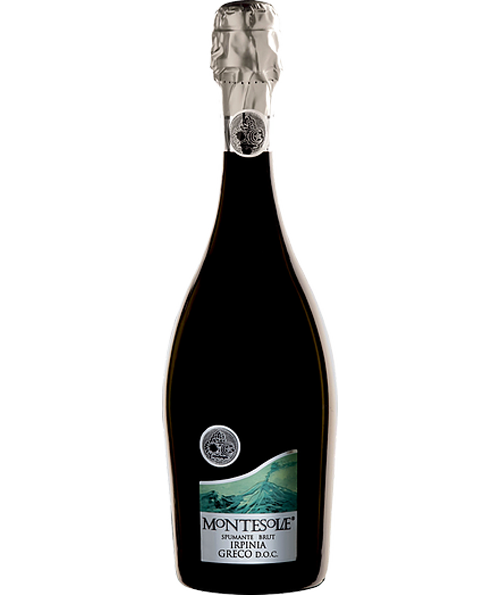 Greco grapes are quite spread out in Campania region although the best example of Greco wine is the famous Greco di Tufo DOCG. The characteristic of this wine is the full and round body given by the very unique volcanic soil of the town of Tufo in the Irpina are. However 46 miles north/west of Tufo in the Caserta county there is an appellation called Asprinio di Aversa which is a sparkling interpretation of the Greco grape. This gave to Giovanni DeSantis (owner of Montesole winery in Montecucco, not far away from Tufo) the idea of making a Greco Sparkling from the Irpinia area.
The high elevation, the volcanic soil and the acidity provided by north/east exposed vineyards did the rest! Giovanni was so convinced about his idea that he was the first to invest in winery equipment to produce "charmat method" sparkling wines and now Montesole Greco Brut represent the only good and competitive alternative to Prosecco from Veneto region.
From the same winery