---
Morellino di Scansano DOCG "ROGGIANO"
GRAPE: Sangiovese 95%, Alicante 5%
CITY: Scansano
SOIL: Varying, mostly sandy and rich of silt
COLOR: Rich ruby red, with lively purple highlights
NOSE: The bouquet is full of character and pleasantness, width and depth, with fruity, floral and spicy notes mixed with hints of underwood
TASTE: The pleasantness on the palate is completed by persistence and balance: the tannins are well defined but elegant, subtle and balanced, together with the freshness, by a fruity roundness.
Tech Sheet
---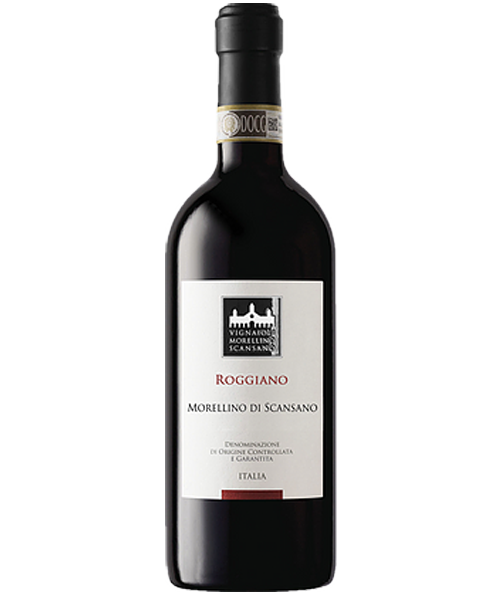 Fermentation: once the perfect phenolic maturity is reached, grapes are harvested and preserved with carbonic snow. Hot maceration (35°C) for 12 hours with following fermentation at controlled temperature (max 27°C). Drawing off after 7 days of fermentation on the skins. Refining on fine lees until the malolactic fermentation is completed in November.
Aging: in stainless steel tanks for 4 months on fine lees.
Refining:in bottle for at least 3 months.
Food pairing: with rich pasta dishes and red meat or game main dishes.
Serving temperature:16-18°C