---
Toscana IGT Rosso "BACCO IN TOSCANA"
GRAPE: Sangiovese and Syrah
CITY: Castagneto Carducci
SOIL: Alluvial soil, porous, deep and with good pebble-gravel texture
COLOR: Deep purplish
NOSE: Predominant scent of black fruit, black cherry and plum, brightened up by a pleasant hint of spices
TASTE: Rich and balanced tannins, with a good freshness
Tech Sheet
---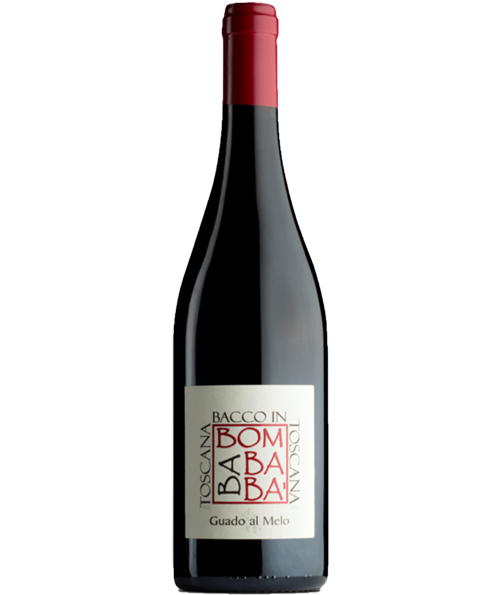 In the XVII century Francesco Redi has written the poem "Bacchus in Tuscany", a very celebration of the Tuscan wines. He imagined the God arriving in Tuscany and choosing this place as his new homeland.
Bacchus arrives with his playful entourage of satyrs, nymphs and his wife Ariadne in a succession of wild dancing, singing, jokes and drinks. In the verse: "Let them sing and dance the BOMBABABÀ", there is a Tuscan dance in vogue at that time. His name is a perfect "explosion" of the joy of living that give us the wine!
Vinified without correctives or additives which would alter the original characteristics of the grapes. Refined on the lees for 9 months in oak barrels (only 10% new) and in bottle.
From the same winery