---
Bolgheri DOC Bianco "CRISEO"
GRAPE: complantation of Vermentino (the main part), Fiano, Verdicchio, Incrocio Manzoni (white Pinot X Rhenish Riesling), Petit Manseng.
CITY: Castagneto Carducci
SOIL: Alluvial soil, porous, deep and with good pebble-gravel texture
COLOR: Bright golden
NOSE: It is clean and elegant, to the nose with hints of white flowers, citrus, herbs, a bit of honey and sweet fruits
TASTE: To the palate, it is full of body, fresh, good balanced, with a long finish


Awards
James Suckling
2016: 91 points
Tech Sheet Vintage 2019
---
Tech Sheet Vintage 2020
---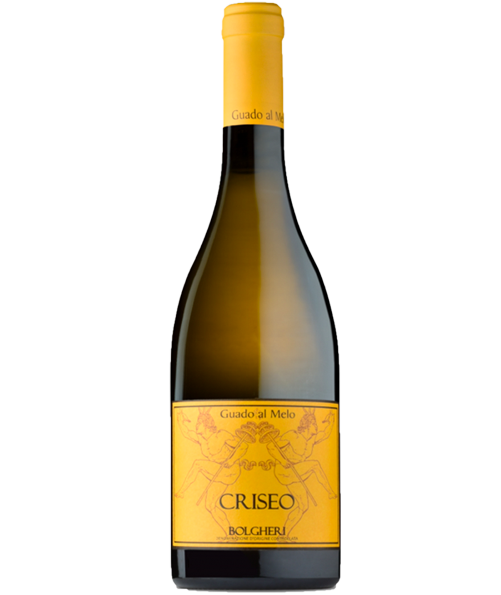 Criseo is born from our passion for the great long-lived white wines. They did not have a history on the territory: we built it up step by step. It comes from Vermentino grapes and a elegant blend of white varieties, carefully selected to give a longlived wine of great expressiveness. The aging on the lees gives complexity, finesse, and a long finish. This wine takes on a beautiful golden color, hence the name Criseo, "made of gold". Satyrs dancing with a wine cup and a rattling instrument in their hands. They represent the three gifts that, according to the ancients, Bacco gave to the humans, to make us forget the afflictions of life: wine, dance and music.
Grapes are picked up together, at a precise chosen time, and cofermented. After a a very light pressing, the juice is cold settled naturally overnight. It is vinified without correctives or additives which would alter the original characteristics. It is aged in steel-vats on the lees for 1 year and 1 year in the bottle.