---
Bolgheri DOC "RUTE"
GRAPE: Cabernet Sauvignon (80%), Merlot
CITY: Castagneto Carducci
SOIL: Alluvial soil, porous, deep and with good pebble-gravel texture
COLOR: Bright purplish
NOSE: A wine of prestige and elegance, it recalls the sweet perfume of small fruits (such as bilberry and blackcurrant) and a pleasant smell of mild tobacco and spices.
TASTE: Intense and smooth with a good balance and a long finish
Awards
Gambero Rosso
2018: TRE BICCHIERI
---
Tech Sheet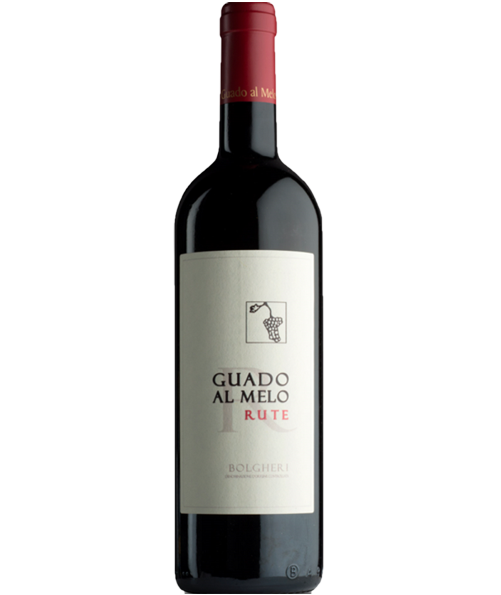 Rute comes from the word "red" in Etruscan, the root of which is common in several European languages. Red is the color (of wine) that best identifies our extraordinary territory. The Bolgheri wine history is very old but it's the second half of the twentieth century that this great vocation was recognized throughout the world, thanks to the general improvement of production and selection of varieties best suited to the territory. With Rute, thanks to our careful work of vineyardist, we express the most territorial soul of Bolgheri, made of elegance and complexity.The label, such as name, is deliberately essential with a drawing of a bunch of grapes, a detail of the grapevine that is our logo and is one of the oldest representations of this subject found in Italy (X c. BC).
Vinified without correctives or additives which would alter the original characteristics of the grapes. Refined on the lees for 12 months in oak barrels (only 10% new) and at least 6 months in bottle.
Good to pair with cold cuts, Tuscan crostini, noodle recipe with meat or savoury souces, red meat, game, roasted or grilled poultry